Sign up free for the PCS Listing updates program
The Geffke Team is now offering an amazing new easy to navigate Free MLS search system called Private Client Services, through Interface Express.
Private Client Services (PCS) allows Realtors to quickly and easily create private websites for clients, containing listings based on customized individualized searches. PCS also enables Realtors to easily create customized websites and allow prospects to enter their contact information, sign up for automated notification of new listings, changes, sales and open houses.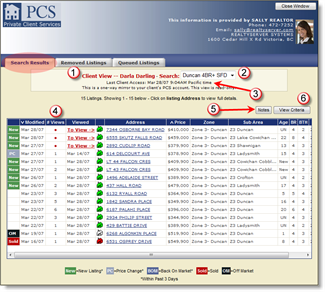 As you can see from the sample page above, once you've joined up - with no strings attached - you can easily view all the listings that you want. You will have at your finger tips up to date information such as:
Listing Date
Address
Price
District
Map Area
MLS# (Multiple Listing number)
Lot Square Footage
# of Bedrooms
# of Bathrooms
Year Built
And once you click on a listing, a new window opens with even more options to view:
General Information
Interior
Exterior
Photos
Map
Birds Eye View
Street View
Mortgage Calculator
Buyer Qualifier
To join our free PCS listing updates system please email us at [email protected] with the criteria listed below:
-Preferred search area
-Price range
-type of home (Condo, Townhouse, single family home etc..)
-Number of bedrooms, bathrooms
-optional information such as lot size, age range of home can also be added at your discretion.
Your list will be automatically updated every time a new listing appears or a listing is sold/reduced in price.
Access to all your Real Estate questions has never been simpler or less expensive. We look forward to talking to you and sending you all the information you will need to make your exciting search for a new home easier and more relaxing. Please feel free to contact us any time at 778-229-0627 or by email at [email protected]